Fail and Keep Going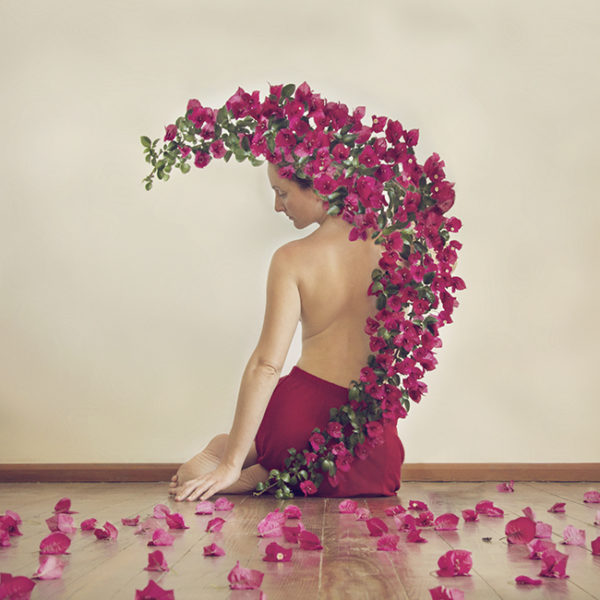 I still don't like this image. I won't include it in my portfolio. And yes, I would really like if it had never happened. But It did and it is ok. These are my feelings about this image. This piece or better said this "failed image" was supposed to be part of  "The Secret Garden" series. It was the second image created for it.
Countless hours where spent trying to make it work. And it didn't. I have come to terms with the failure. But it wasn't ok back when I created it. This silly images brought me so much self doubt and feelings of failure. But if what they say is true, if you try, you are going to fail, it is inevitable. How you get out from that black hole of your own destructive thoughts is the real challenge.
For me, what works best is to find humor in the situation. After all, nobody got injured and nothing horrible happened. I'm still well and breathing. And, the bougainvillea needed pruning anyways. I know first hand that this is much harder said than done. This is how it goes whenever we are trying to get over our own mind games.
If failure is inevitable, learning from failure and learning about our internal battles is inevitable too. This image, as much as I dislike it, helped me set the tone and overall feel for the rest of the series. It helped me see what I didn't want so that I could move forward with a clearer intention and some direction.
I still don't like it. But it is ok.